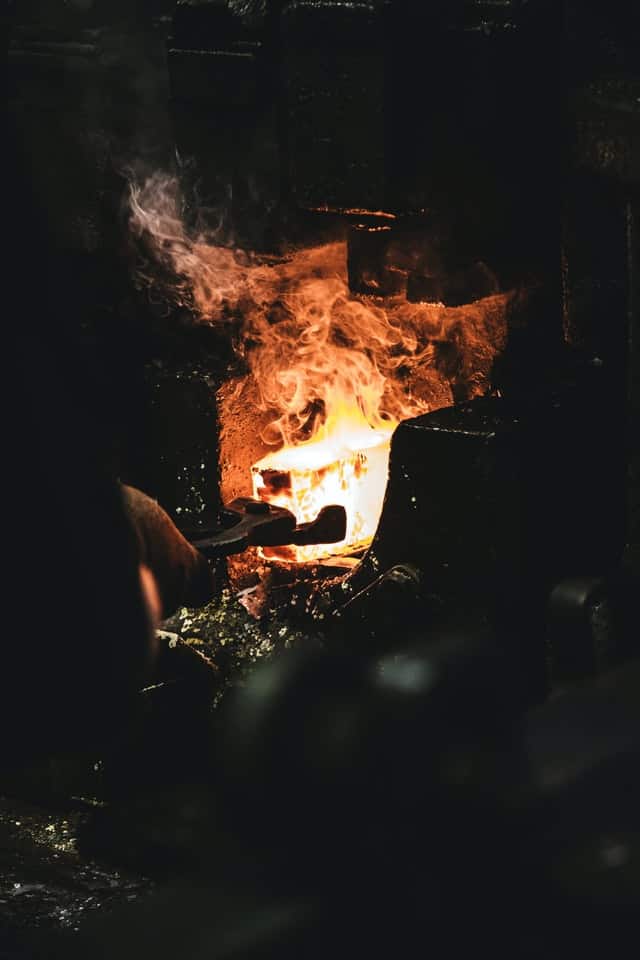 Industry Achievements: Steel Industry
Realization of factory smartification and achievement of a competitive advantage through a decision-making information management system
Customer Bottlenecks
Lack of data integration:

Steel plant with consistent operations having the following process characteristics: lengthy and complicated process in discontinuous stages, each stage with its own DCS system, inability to provide complete information in a real-time manner, resulting in time-consuming and complicated information communication processes.

Massive energy consumption:

A sufficient amount of oxygen is required in the steelmaking process to trigger a chemical reaction between excessive carbon elements in the pig iron and the oxygen and thereby increase the toughness and malleability of the steel. Insufficient converter oxygen in production processes causes demand shutdown and increased external purchase costs. Excessive oxygen amounts lead to waste of manpower and energy.

Inability to further enhance steel quality:

The market demands a wide range of steel coil widths. Different coil widths of different grades must be produced for the same steel billets of different grades. Relevant personnel determine the parameters for the cutting of steel of different grades to the required width based on their experience, which is associated with poor timeliness and lack of precision in the cutting process and tends to result in quality issues caused by excessive or insufficient width of the finished coils as well as greatly increased rework costs.
Adoption of a decision-making management system and key modules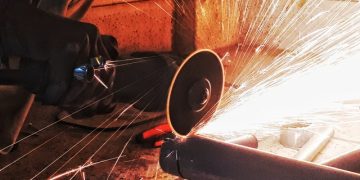 Plant Information Management System, PIMS:


 IIoTFab assisted this customer in the adoption of our PIMS which completes data storage/retrieval for 150,000 process information sources related to raw materials, shared equipment, and iron- and steelmaking plants at a frequency of ten seconds per instance. This system allows managers at all levels to monitor operating conditions of the whole plant via a unified platform in a real-time manner. It also integrates real-time data for important production equipment and displays it on the same monitoring screen to realize cross-field integrated applications including real-time process monitoring, an early warning mechanism, abnormality root cause analysis, and quality improvements.

Energy management platform:

This requires the installation of an oxygen monitoring and diagnosis system platform for key iron- and steelmaking process equipment including blast furnaces and converters, which allows real-time monitoring of converter energy consumption trends, storage tank pressure, and blast furnace oxygen enrichment. When the pressure of the oxygen tanks falls below a certain level, relevant personnel are notified via incident reports to generate an adequate amount of oxygen. Future oxygen consumption is estimated via the platform calculation modules to enable users to plan oxygen production amounts in an effective manner with the ultimate goal of reducing energy costs and enhancing operational efficiency of employees.

Optimization of key process parameters:

Complete data sets stored on the platform are analyzed and cleansed, modeling and variable/factor contribution analysis are carried out, and prediction models and training verification are implemented to enable the platform to automatically report back optimal compensation and adjustment values and create width recommendation and automatic compensation chart. The goal lies in the enhancement of personnel timeliness and cutting accuracy and precision.
Benefits of system adoption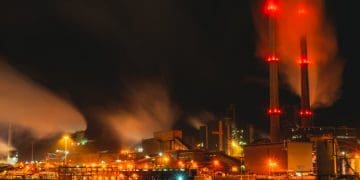 Provision of a highly integrated and accessible platform that stores DCS process information in a unified and integrated manner – This platform has been in use for over 10 years and is still capable of rapid responses to process information stored over a long time.
Managers can monitor equipment operating conditions and adjust relevant controls as required via this unified platform, which generates annual energy cost savings of several million NT$.
Key production parameters for relevant equipment are presented via a visual interface and an incident reporting mechanism has been created through upper and lower limit controls. In addition, future oxygen consumption is estimated through the platform calculation module, which generates oxygen production cost savings. Oxygen emission rates have dropped from 6.9% to 1.4%, annual power consumption has been reduced by 36,000 MWh, and CO2 emissions have been decreased by 23,500 tonnes.
The creation of a width recommendation and automatic compensation chart has resulted in a significant enhancement of the steel width conforming rate from 87.9% prior to improvements to over 95% after implementation of the aforementioned improvements.